BA Glass sleekly invests in its facilities with the latest technology, improving the quality, productivity, energy, and water consumption.
Following our commitment with the environment, there has been a continuous improvement in our plants, not only by increasing our capacity but also in reducing our carbon footprint with the most environmental-friendly technology available.
PORTUGAL
New furnace Avintes
After 20 years of production, Avintes' furnace finished its lifecycle this year. The main objectives for the new installation were the improvements on quality, productivity, energy and water consumption.
The use of bigger machines allowed us to use the complete capacity of the furnace with gain in productivity and energy. The cold end area changed drastically, with the replacement of inspection machines by the newest technology in the market and new palletizers.
SPAIN
Photovoltaic panels in Villafranca
Panels were installed in the warehouses' roof with a total power of 8 MWp, that produces yearly energy corresponding to 10% of plant consumption.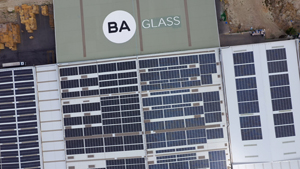 BULGARIA
PHOTOVOLTAIC PANELS IN PLOVDIV
Photovoltaic park will be installed in the warehouses' roof with a total power of 1,5 MWp.
PHOTOVOLTAIC PANELS IN SOFIA
BA intends to build and operate two separate photovoltaic roof installations for the production of electricity, for own consumption in Sofia plant.
PLOVDIV PLANT
In 2019 and 2020 2 furnaces were rebuilt with the latest technology.
This investment also includes the construction of new warehouses for the finished product.
Research and development projects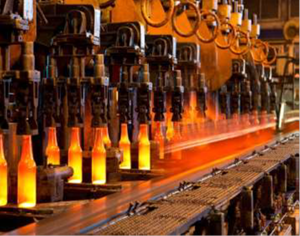 Project Hybrid Furnace - FEVE
BA Glass has on the top of the agenda the development of new sustainable technologies, that's why we have integrated the Hybrid Furnace project, that gathers 19 European glass packaging companies.
This project represents a strategic milestone in securing the future of the European glass industry in a circular and climate-neutral European economy.
Know more about the project - click
here
OTHER PROJECTS